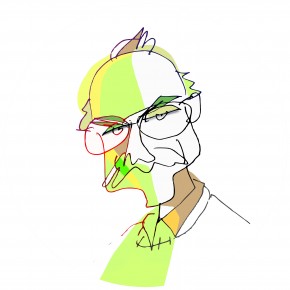 J'ai toujours hésité entre l'illustration et le cinéma, dédiant des périodes entières de ma vie professionnelle à l'un puis à l'autre de ces aspects d'une seule passion : raconter des histoires par le biais du dessin.
J'ai longtemps travaillé dans la publicité (j'ai réalisé plus de 300 spots publicitaires) et dans l'édition de périodiques et de livres pour enfants. C'est à partir de 1990 que je me suis tourné vers le «vrai» cinéma en collaborant sur les long-métrages de Maurizio Nichetti et de Enzo d'Alò et en réalisant des court-métrages de fiction pour Gertie Productions.
Ce changement de cap m'a permis de mettre en pratique mon vrai métier et de raconter de vraies histoires à travers le dessin. Je termine actuellement mon premier long-métrage «Iqbal – Histoire d'un enfant qui n'avait pas peur» (inspiré de l'histoire d'Iqbal Masih) qui sortira au début 2016. J'hésite encore entre l'illustration et le cinéma.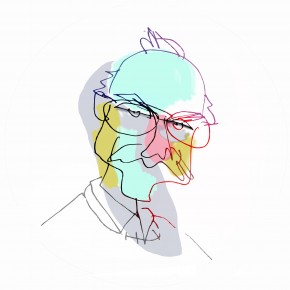 I have always hesitated between illustration and animated film, and dedicated long periods of my professional life to one or the other, which are two sides of the same passion: to tell stories through drawings.

For many years, I worked in advertisement, creating over 300 commercials, and in publishing of magazines and children's books. In 1990 I began my career in cinema, collaborating on Maurizio Nichetti and Enzo d'Alò's animated films and directing some fiction shorts for Gertie Productions.
This was a real turning point as these projects gave me the opportunity to practice my real trade and passion, to communicate true stories through drawings. I recently finished my first feature film: "Iqbal, tale of a fearless child" (inspired by Iqbal Masih's true story), to be released beginning of 2016. And I'm still hesitating between illustration and cinema.